* UPDATE: We are still hiring this Winter but the majority will likely be remote work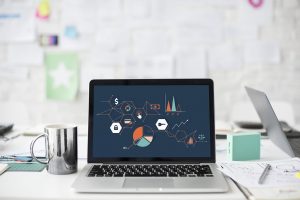 Overview
We are interested in adding to the team as we grow. This position is pretty flexible in terms of timing, (especially given the current state of things!) but would like someone who is able to dedicate between 10 – 60 hours per month. Candidates would be working out of 1871, Chicago's premiere co-working space and startup hub. (*This has changed, work will now be done remotely) It will be a casual and fun work environment, but will not fail to challenge you.
We are looking for a reliable and dedicated candidate who can work both independently and in small teams. Candidate will be working in a small team of 1-4 people, but in a co-working space with a lot of energy and hundreds of other entrepreneurs around. (Update again – this has changed and likely will be more independent work or working directly with Praveen given the current climate) This is a paid hourly position, compensation depending on experience and availability.
Job Description
Here are just some of the possible job duties the candidate will be engaging in. Because we are a very small team, this role will fill a lot of varieties and changing responsibilities. It should prove to be an awesome learning experience and resume builder.
Participate in strategy sessions
Writing Articles or other short form paragraphs
Content Creation
Tracking finances/making payments/bookkeeping
Social Media Scheduling
Be the point person for 1 website
Administrative duties
And other topics we will cover include:
Digital Marketing/SEO * Content Posting * Content Marketing * Finance/Accounting * Analytics * Social Media Marketing * Deal Sourcing * Strategy and other Data Analysis * Identifying Growth Strategies
Qualifications
Kind and Responsible = the main qualifications. The rest below is just gravy
Good interpersonal and communication skills (Oral and Written)
Basic to Advanced knowledge of Pinterest, Twitter, and Instagram is a major plus
Basic introductory knowledge of spreadsheets is a plus
Strong web browsing skills
Good time management skills
Undergraduate Degree preferred but not necessary
Ability to be in Chicago (This might not matter anymore)
Please send resume to apply. Thanks!